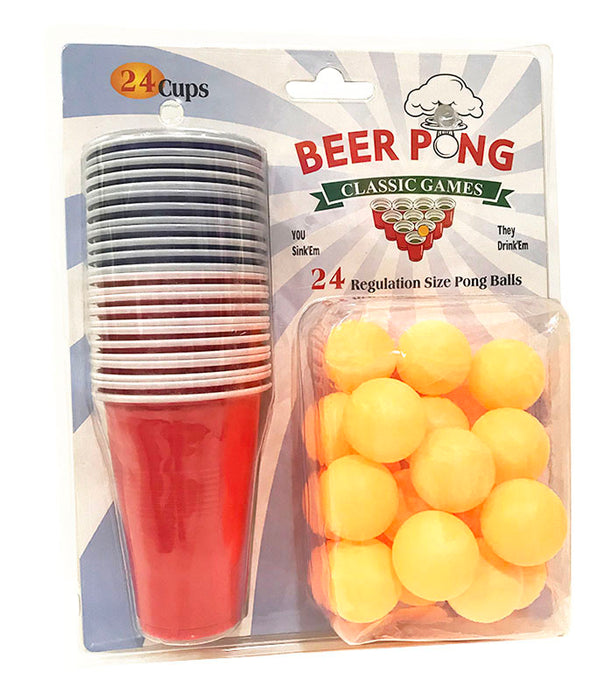 Beer pong  is a classic and popular drinking game. Simple to play, easy to learn, and entertaining for players and spectators alike, beer pong is a party favourite.
The object of the game is to eliminate the opposing team's cups before they can eliminate yours.
This set contains 12 red cups, 12 blue cups and 24 ping pong balls.