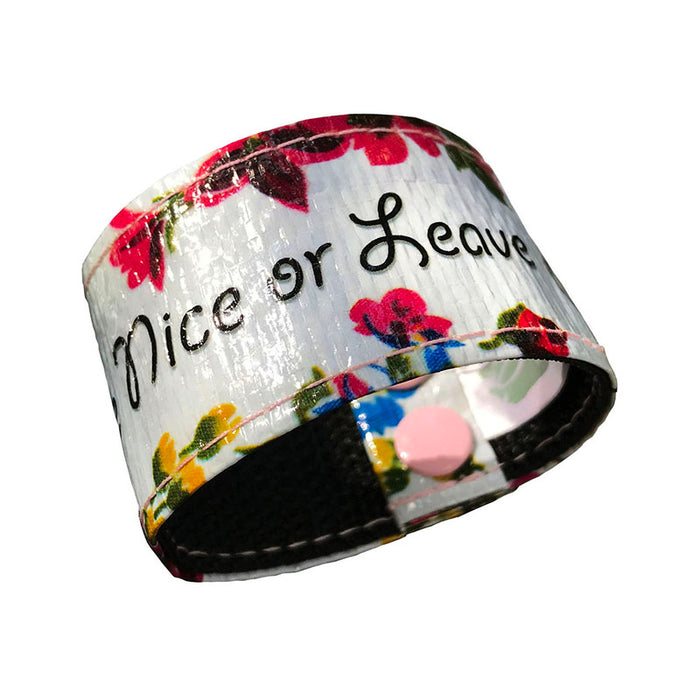 Fun and unique snap on "be nice or leave" cuff from Blue Q, USA.

A great conversation starter, this wrist cuff is made of woven polypropylene.  It measures 1.5" x 8.75" and has two buttons to keep it in place.

Wear one or wear several at a time - check out all the designs of this creative brand of wrist art!