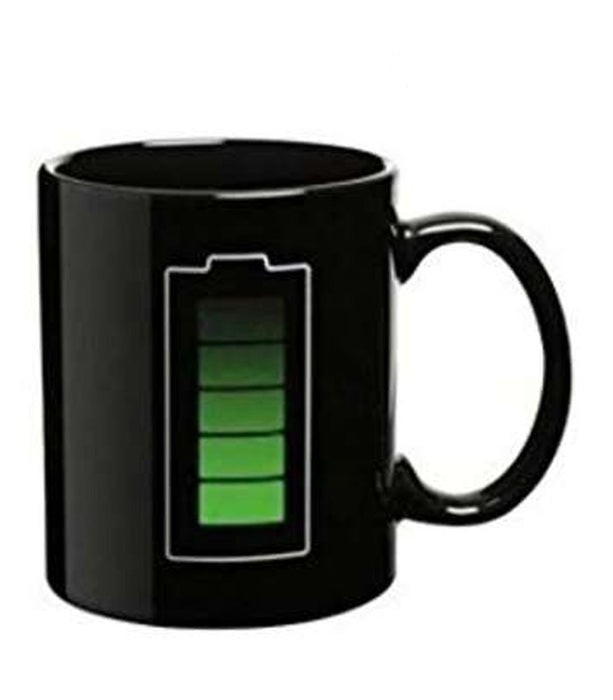 battery colour changing mug
Our 'batteries' are flat in the morning and hot coffee can certainly fix that!
Just fill the mug with your favorite hot drink and watch as the battery is charged up.
These mugs are heat sensitive and color changing. Battery is empty and when hot beverage is put in the mug, battery will fill up.

• 300ml ceramic mug with heat-sensitive color-changing ink
• hand wash, not suitable for dishwasher machine