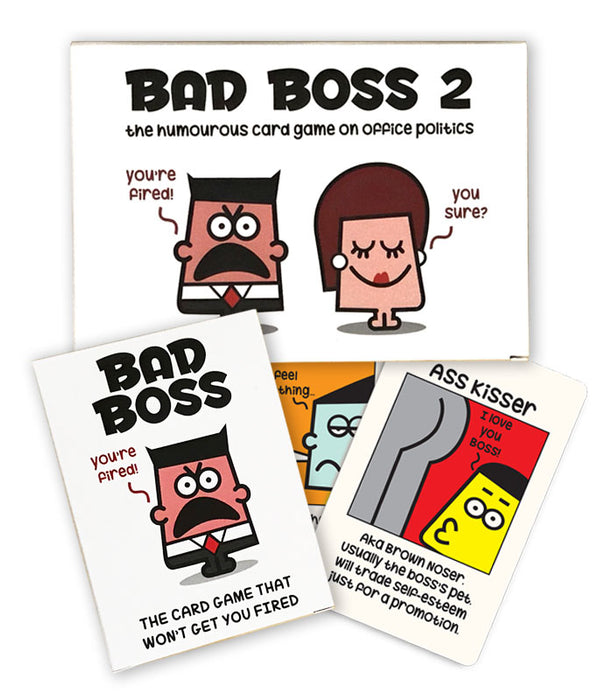 Bad Boss is a simple yet fun card game that includes the most distinct characters you will ever find in the office!
The objective is to get rid of all the cards and stay away from the Bad Boss card. It's a quick game you can play during your break without getting fired!
Bad Boss 2 : It is the Arses that get ahead! is the sequel office-theme card game that has more twists, humor and strategy.

Rise to the top and accumulate allies by collecting as many pairs as you can. Use strategy and play Arse cards to sabotage others in order to get ahead. Likewise, avoid the Bad Boss at all cost or risk losing everything!

You can combine Bad Boss with Bad Boss 2 to support more players as their are more pairs to match and collect.

Bad Boss Contents
• 20 pairs of office character cards
• 2 instruction cards
• 1 bad boss card
Bad Boss 2 Contents
• 40 office character cards
• 18 Arse action cards
• 1 corporate ladder card

• 1 bad boss card
• 1 instruction booklet