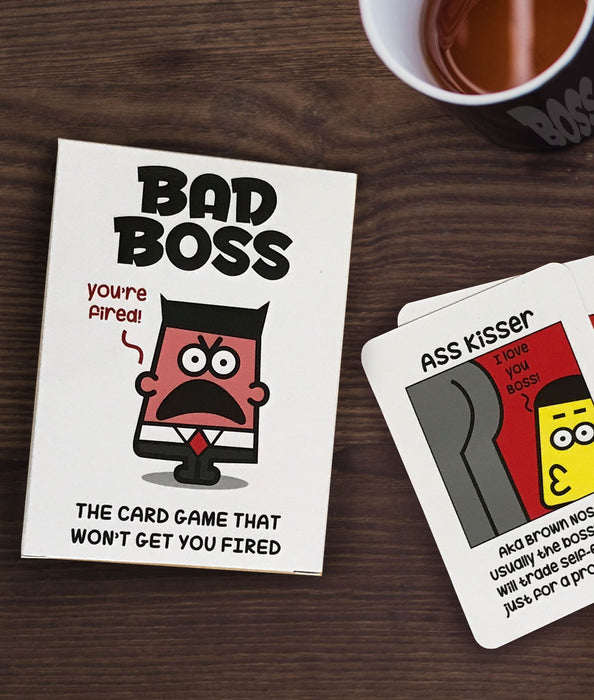 Bad Boss is a simple yet fun card game that includes the most distinct characters you will ever find in the office!
The objective is to get rid of all the cards and stay away from the Bad Boss card. It's a quick game you can play during your break without getting fired!
Bad Boss card game is Ameba's first kickstarter project and it was sucessfully funded in August 2019 (Kickstarter page).

Contents
• 20 pairs of office character cards
• 2 instruction cards
• 1 bad boss card
• 15-30mins play

• 2-8 players

• For ages 15+