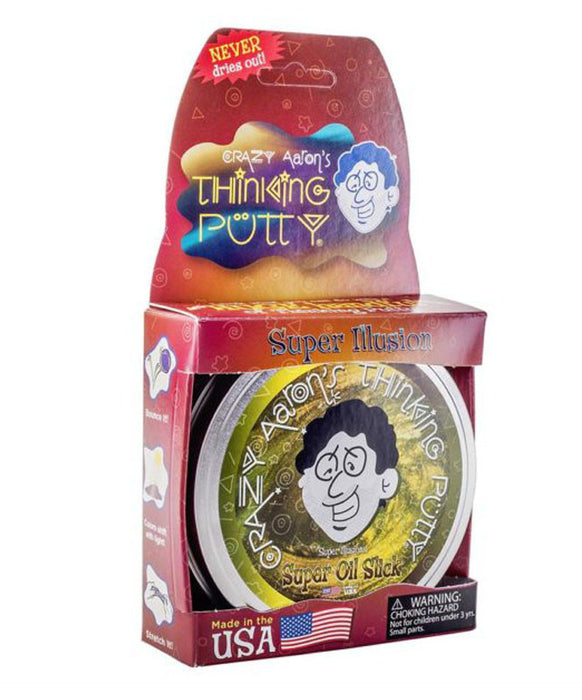 crazy aaron putty super oil slick thinking putty
This Super Illusions 'Oil Slick' Thinking Putty has colours that shift and morph right before your eyes. You'll be hypnotized by the mind-boggling liquid metal appearance with green and gold alongside hints of silver and blue. Honestly, this colour is really incredible!

Pull your Super Oil Slick very thin and it is virtually transparent. Stretch and knead to see the shine come back to life!
• 10cm tin, 90gms weight
• Super illusions, colour shifts
• Made in the USA
• For ages 8 to 80