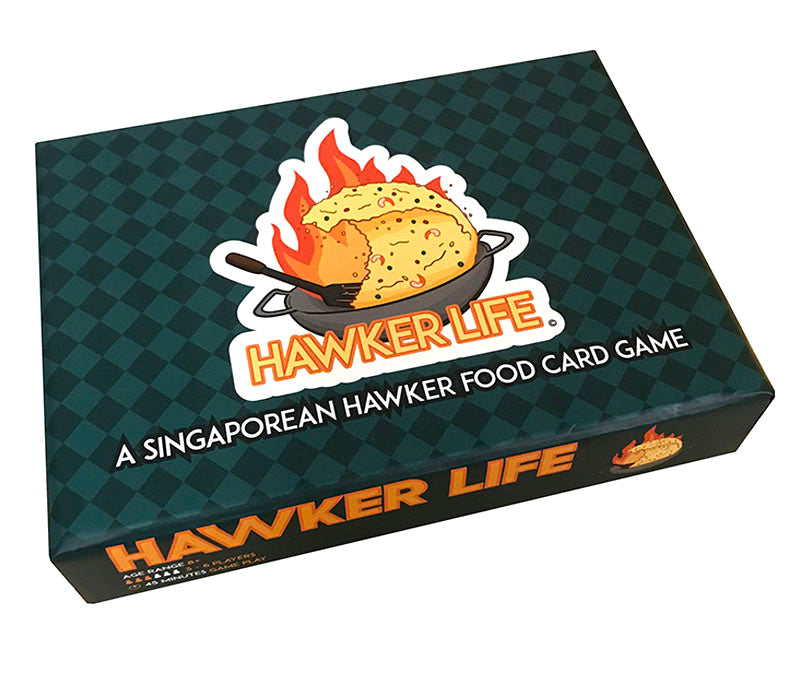 Hawker Life is a game for everyone who enjoys the hawker experience. From the variety of food to the hustle and bustle, the aim is to keep this unique Singaporean culture alive in all our hearts!
From collaboration to competition, fresh-faced newbies to roughed-up veterans, this game mirrors what hawkers face as they go about their business. In this game, it'll be a battle of wits to see who comes out as the Head Hawker by opening all the stalls in front of you!
The objective of the game is to be the first to complete all the stalls in front of you.
Collect ingredients to open up the stalls, collaborate with your neighbours to open the food stalls together, and use a variety of action cards to take advantage of your competitors' weaknesses.
•
30-45mins play
•
3-6 players
•
For ages 8+