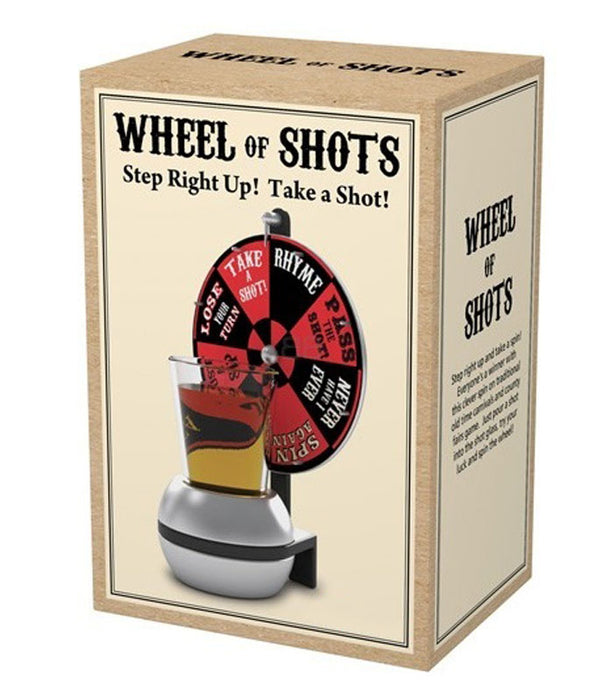 Inspired by "spin the wheel" games, you'll get the same fun and excitement with this shots inspired version.
However, this game comes with an interesting twist. The spin wheel has various unexpected commands that you have to follow where the pointer lands. Naturally there's the obvious thing to do when you land on "Take A Shot." But things get a bit more interesting when you land on "YMCA," "Never Have I Ever," and "Pass The Shot."
Take your night out playing drinking games to new levels of fun and craziness with this fun and exciting Wheel of Shots game.