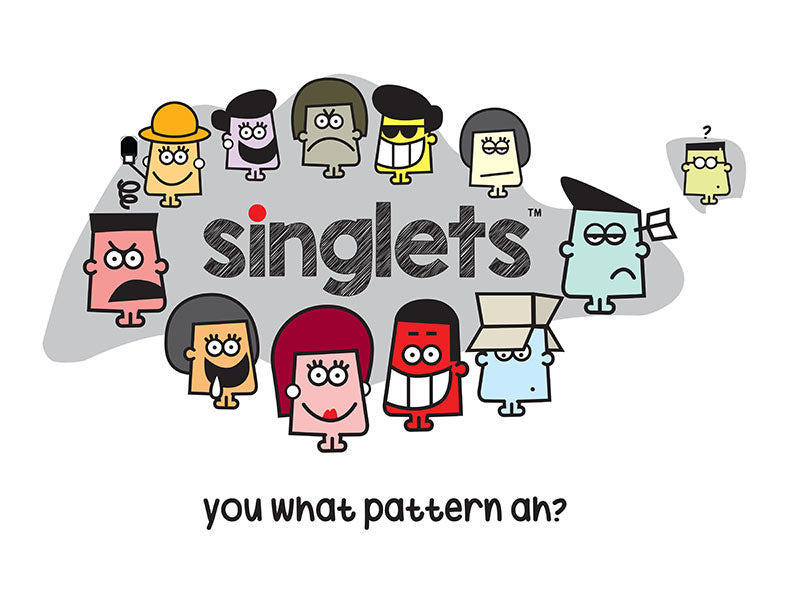 Birth of Singlets
We were busy in our den working the last couple of months on our latest project and we finally launched Singlets this week.
What is Singlets?
Cos we are SINGaporean and we are little  (LET)
(sorry... it's not that sleeveless t-shirt)

But we are coming out in a BIG way!  We are proud to be a
certain "pattern", and we wear it out loud on our shirts!

Whether you are ai swee, pai seh or kaypoh, we've got you covered.
Follow us on facebook as more lovable characters will be featured in comics and merchandise in the coming months.