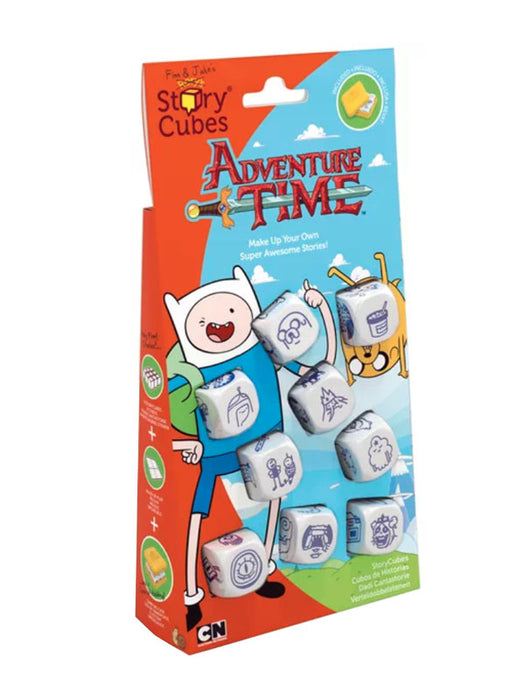 rory's story cubes: adventure time
Get ready to tell all new stories in the Land of Ooo with Rory's Story Cubes: Adventure Time, which features all the well-known characters.
Rory's Story Cubes are the ideal set of dice to be creative with your story telling. Use at bedtime, school work or just on the go, Roll the dice and create an infinite amount of stories based off the face side of the dice. You can also create theme based stories that can be used for creative inspiration of all ages. Exchange stories 1-1 or multiple people can participate. Rory's Story Cubes are a great help for those who sometimes struggle to come up a story. Rory's Story Cubes are highly educational and promote speaking and listening. This handy sized set of dice can be taken anywhere!
This set is designed for all ages. You take control, use for icebreaker conversations and parties, pick a theme, roll the dice and get inspired to become a great story teller!
• 10mins play
• 1-99 Players
• For ages 6+