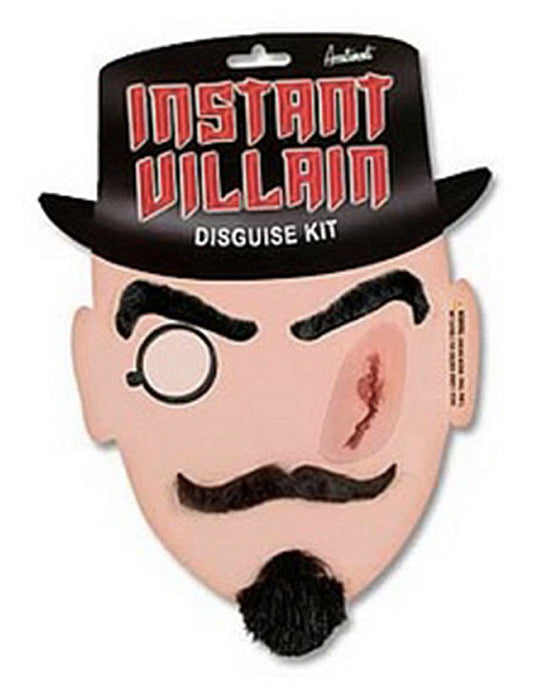 instant villian disguise kit
This Instant Villain Kit can turn any innocent face into a classic Hollywood villain.
Each kit includes a menacing goatee, some evil eyebrows, a sinister scar and a mischievous monocle. Put on every piece to become a super villain or mix and match to create your own unique badass.
Hair pieces are made of lifelike synthetic hair with adhesive tape, scar is rubber with adhesive tape and monocle is plastic.
Package dimensions : 11.2 x 8.3 x 0.1 inches