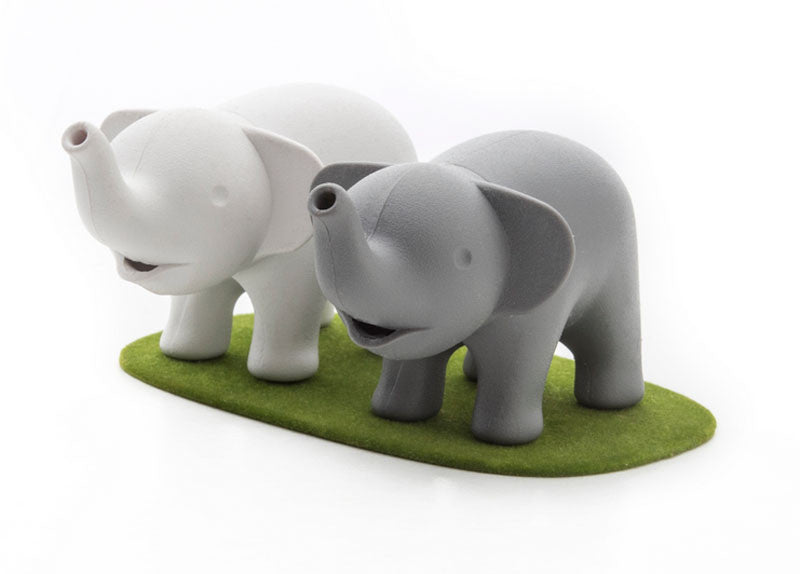 duo elephant salt and pepper set
The ground rumbles when these two elephants come marching towards your meal… or was that just your tummy?
No matter, as the ground shakes, so will the elephants as they dispense salt and pepper while you can dispense facts about pachyderms to your houseguests as they are forced to listen. Return the shakers to the provided grass patch when not in use.
Dimensions : 9.9cm x 8.7cm x 4.7cm