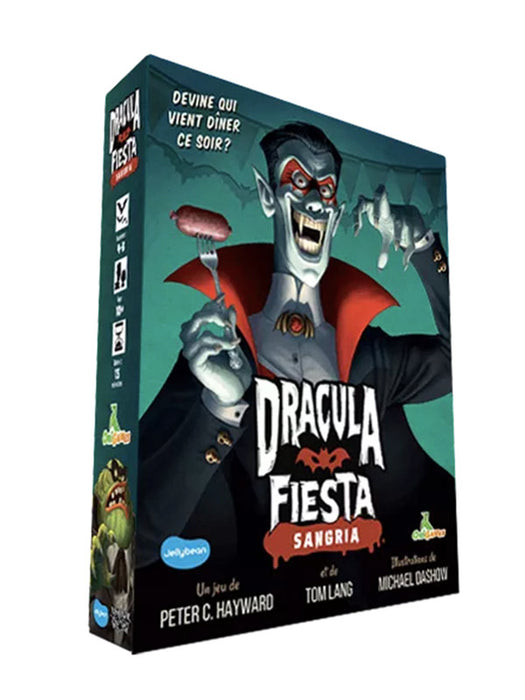 dracula's feast: new blood
Dracula's Feast: New Blood is a 4-8 player logical deduction game by Peter C. Hayward and Tom Lang, with art by Michael Dashow. Dracula invited the townsfolk over for dinner (and maybe a few for dessert), but – what a pain in the neck – a mash of monsters have crashed the party looking for a bite. Now, everything is at stake…

Each turn, either:
•

INQUIRE another guest; they will respond with a YES or a NO card, and must be honest.
•

Ask another player to DANCE; if they agree, look at each other's cards! If they refuse, INQUIRE another player.
•

ACCUSE! Place an Accusation Card in front of every other player - they'll return a YES if you're correct, and a NO if you're not. If you get all YES cards in response, you win the game!





• 10-15mins play

• 4-8 Players

• For ages 10+