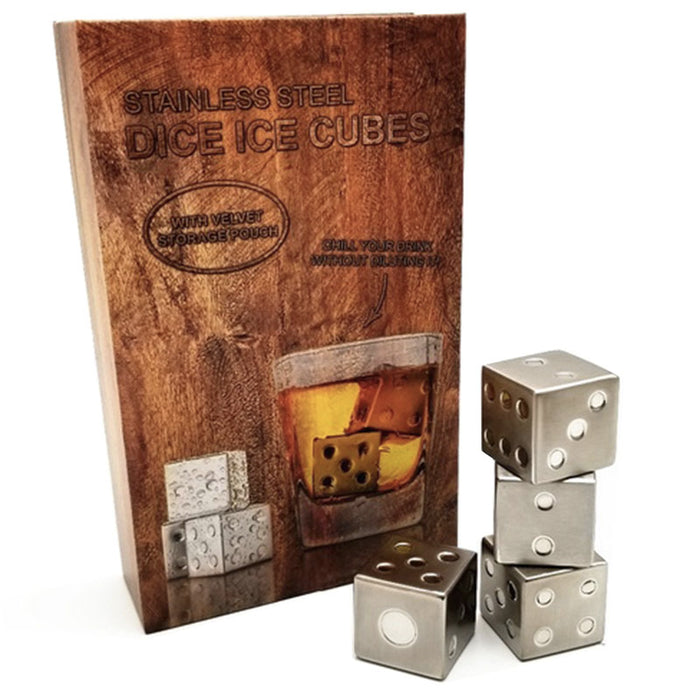 Your perfect cooling stylish rocks ...chill down your drinks without diluting it. Frozen ice takes a long time to make and would dilute your drink.

Made of FDA-approved 304 grade non corrosive stainless steel, it is tasteless, reusable and durable ... serving you for many years.

Although these ice cubes are made of stainless steel, they are designed with safe, smooth and evenly rounded corners that won't scratch your expensive glasses or hurt you while drinking.
It is also very easy to wash the cooling cubes after every use and store them in the freezer until they are needed for the next drink!
• 4 stainless steel dice cubes measuring about 27mm each
• completely washable and reusable
• not recommended for delicate glassware or shakers