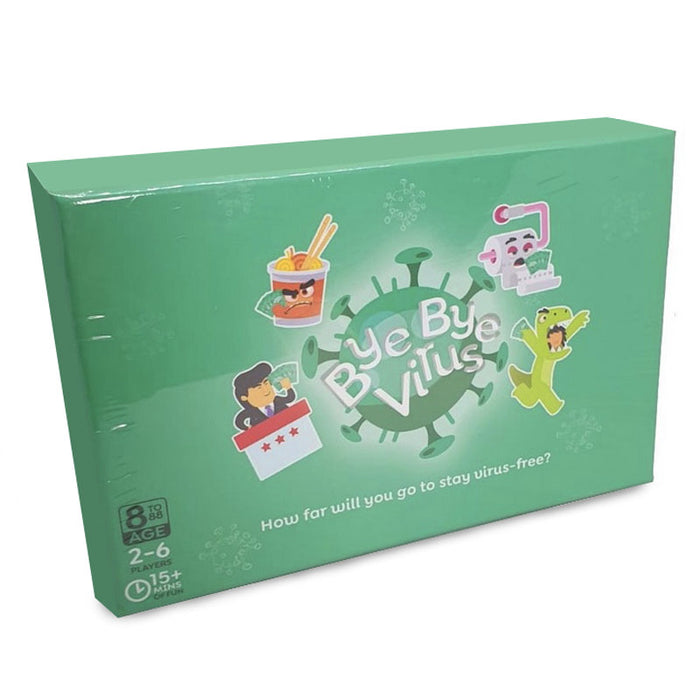 There is a virus outbreak in your town, and your goal is to protect yourself by collecting all 5 protect cards.


Unfortunately, life gets in the way, find yourself laughing at panic buys, declaring new rules while stocking up on protective items to win that get in the way of you winning.

 And of course, you need to beware every time you touch your face in real life, you increase virus exposure and lose a card.

This is a hilarious game to help you re-frame and re-look at how we deal with viruses.

• 15-90mins play
• 2-6 Players
• For ages 8+