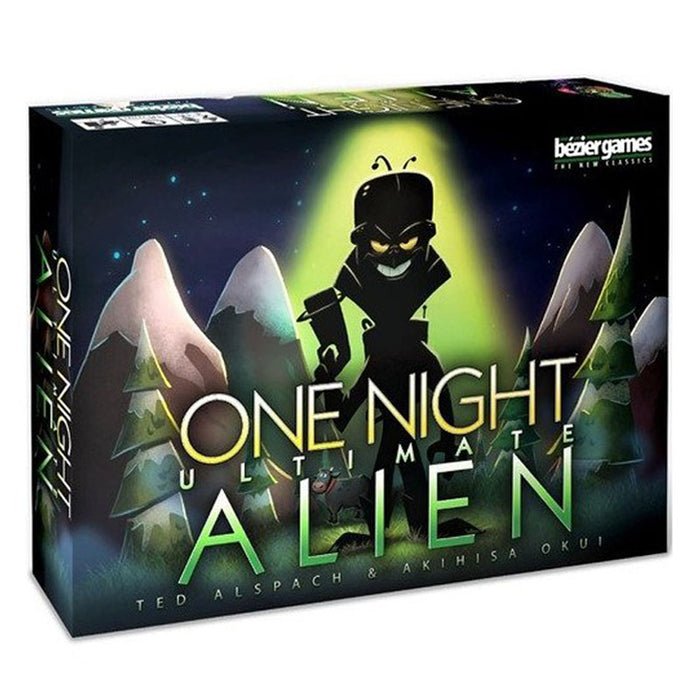 one night ultimate alien game
No moderator, no elimination, and nowhere to hide.
Your village has been invaded by the extraterrestrial!  One Night Ultimate Alien is a fast-paced 10 minute game where 3-10 players will each receive a unique role. In the course of only one night players will attempt to gather as much information and cause as much trouble as possible!  The following morning, the players will determine who among them is an alien...hopefully.   Because all it takes is finding one alien to win!

Can be combined with other games in the One Night Series for epic battles!


• 10mins play
• 3-10 Players
• For ages 8+